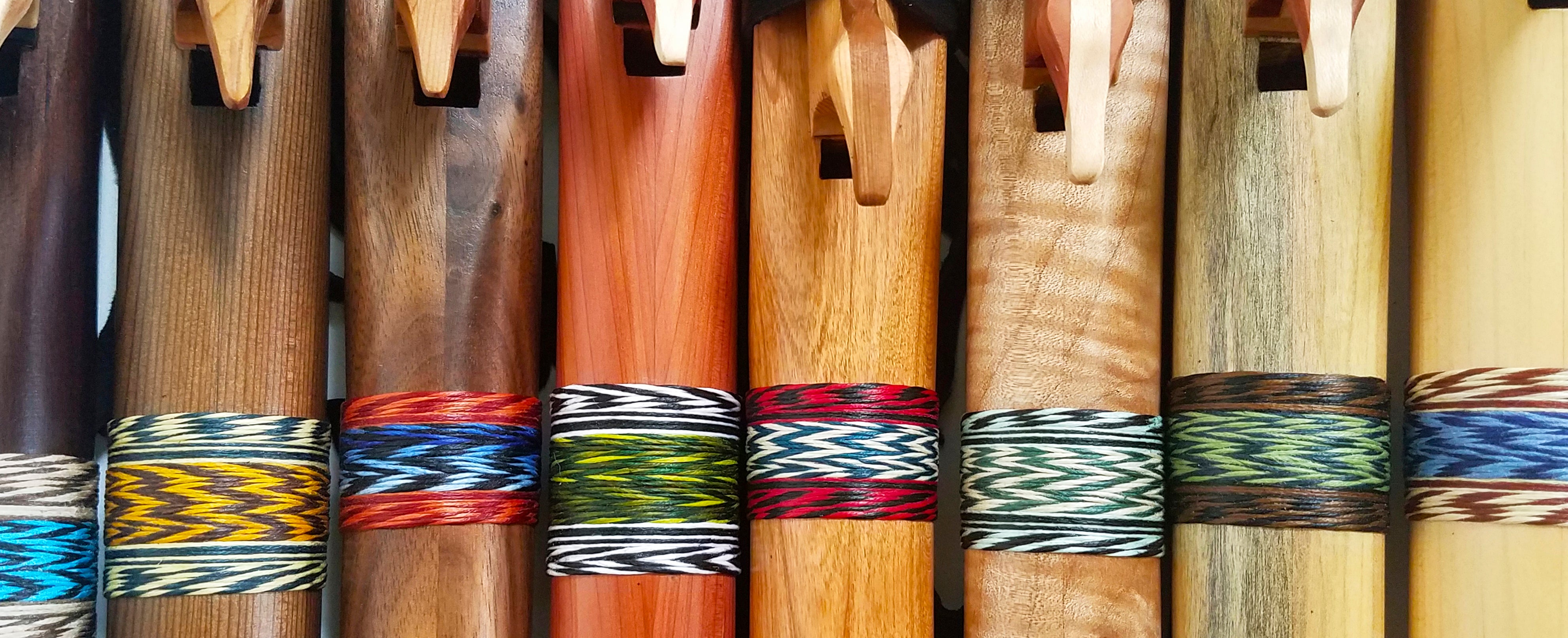 Native American Style Flutes and Flute Making Kits
Concert quality Native American style flutes for beginner flute players and professional musicians. Pre Tuned Cedar flute making kits for wood carvers and aspiring flute makers. Free Native flute playing tutorials and video lessons. Lifetime product support and exceptional customer service!
Stellar Flutes is a woman and veteran owned family business. We make our flutes and our carrying cases in the USA in our small shop in Shelton Washington. 
Our Products
All of our Native American style flutes and flute making kits have the same concert quality tuning and high quality voice. Here's what we have to offer:
A Brief Word About The Native American Flute
This beautiful instrument is called by many names. You may know it as a love flute, an Indian flute or a Native American flute. But what does that mean?
Native flutes are made differently than any other flute like instrument in the world. Though many cultures came up with a flute around the same time in history (global consciousness at its finest!) The people indigenous to North America developed the wonderful two chambered design that makes this kind of flute so effortless to play. You heard me! They are one of the simplest flutes to play.
We don't have Native ancestry, but we have worked closely with tribes across the USA to teach the art of flute making. We believe this beautiful instrument is a tool for healing and peace and we want to share it with as many people as we can.
Subscribe to our newsletter
Promotions, new products and sales. Directly to your inbox.
Check out our helpful tutorials!
What Is The Block and What Is It's Purpose? The "block" is the piece on your flute that is held on by a leather strap. It's function is to channel a very precise amount of air from the slow air chamber that you blow into up and across the sound hole on your flute. Proper block placement is one of the most important parts of successfully playing your flute and one of the first places to look when something doesn't sound right.  Why Is The Block Removable?  The block needs to be removable because moisture from your breath will form underneath it as you play and it should be removed after each playing to allow the flute to dry out inside. For...